Ben Esra telefonda seni boşaltmamı ister misin?
Telefon Numaram: 00237 8000 92 32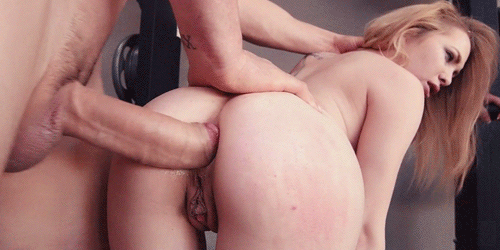 Have you been to a rock show? Did you end up down front in the mosh pit, packed in with thousands of jumping bodies, hot and sweaty as fuck, people crowd surfing over the top of ya, their feet and other random shit hitting you in the head, and you're elated, jumping with the human wave, bouncing off your feet to the beat and rhythm of the music, which is pumping and thumping your eardrums, your entire body, deeply pleasuring your soul on some level where you're rarely ever touched? It's an intimidating place, the mosh, and for those less inclined to mix it with the rowdy mob down front it can be down-right scary. But for those who brave the mosh, ecstasy seems an inadequate word to describe the feeling…like sex it can be amazing…really fucken amazing…
…and once upon a time there an amazing music festival, The Big Day Out, which travelled around major Australian cities and across to New Zealand in the Southern Hemisphere summer months of January and February. The BDO, as it was known, ran from 1992 to 2014, and featured both local and international bands simultaneously across several stages. And those who've attended a BDO will know it was really fucking awesome. Like, really fucken insanely great, because some bloody great bands played. Seriously, Google it.
This story partly takes place at the Gold Coast BDO back in 2000, and consequently the story has a music track. It's difficult to convey songs to the reader, especially if the reader is unfamiliar with them, so for the curious, here are the bands and songs mentioned, in order of first appearance, with asterisks denoting which are live at the 2000 Big Day Out (footage of most can be found on YouTube, though from the Sydney BDO and not the Gold Coast), while the rest are sung by characters, or mentioned in some way or another. You'll see what I mean.
Camp Cope — The Opener; *Grinspoon — More than you are; *Grinspoon — Rock Show; *Basement Jaxx — Red Alert; *Foo Fighters — My Hero; *Foo Fighters — Monkey Wrench; *Foo Fighters — Everlong; *Foo Fighters — This is a Call; *Red Hot Chilli Peppers — Suck My Kiss; *Red Hot Chilli Peppers — The Power of Equality; *Red Hot Chilli Peppers — Give it Away; Pulp's album Different Class; Nick Cave and the Bad Seeds feat. Kylie Minogue — Where the Wild Roses Grow; The Smashing Pumpkins — 1979; Bush — Glycerine; Powderfinger — These Days; Patti Smith — Because the Night; Lamb — Gorecki.
Just an aside, for general awareness: there is an under-representation of female musicians at music festivals and gigs, which I became even more consious of while writing this story, especially given my choice of bands to include, most of whom are male dominated. But they fit the time period and the story, set mostly in the year 2000. However, the issue of under-representation by female musicians is ongoing and addressed by Australian band Camp Cope in their song from 2017, 'The Opener', which is the first song I mention. Women are out there rocking the music world, but they aren't given the same fair go male musicians are. And it's a shame, because women of rock really do rock.
~~~~0000~~~~
January 2019
Kids grow up so fast — never a truer cliché was spoken. I look across at my kid, Kimberly, sitting beside me in the passenger's seat of my Hilux duel-cab ute, while waiting for the red light to turn green. Her face profile's so similar to her mother's, with her straight jaw leading to her strong chin, and ski-jump nose that points sharply at the tip. Even her hair would look like her mother's hair at the same age, albeit Kim's natural colour is a lighter shade of honey-blond like mine, however, several months previously she had hers cut just below her shoulders and dyed platinum-blond with blue streaks through it. The look suits her too.
She has her earbuds in, listening to music through her iPhone, as per usual, quietly humming to herself, sitting there with feet on the seat, arms wrapped around her legs. Just like her mother used to when we'd drive up into the ranges or out to the bayside suburbs before Kimberly was born. She's listening to something good, I'm sure, because she has good taste in music, but I don't recognise the tune from her humming.
I unintentionally chuckle, thinking about how much she takes after her mother. And she can play a bit of music too, again, like her talented mother, who taught her guitar from a young age. She also plays piano and drums, taught by some of the best musicians in the country.
Because I've chuckled, Kim looks around and notices me watching her, giving me a shy smile in the dark cabin and removes one earbud. "What's up, Dad?"
"I'm just wondering what you're listening to."
"Was I humming again?"
I laugh. "You always do."
She looks sheepishly at me. "It's The Opener by Camp Cope."
Of course, that's it! "Ah, yeah, one of your favourites. It's a good one, ay."
"I was hoping to canlı bahis şirketleri catch their gig next month at Laneway Festival, but I'll still be away."
"It must be a tough life you've got," I say with a chuckle, "gallivanting about on holiday in Europe and missing out on your favourite bands back here in Oz." I smile to myself, wondering where the years went. "This day's come round way too soon."
Kim pokes her tongue out at me. "It feels like it's taken forever to me! Anyway, Dad, you're not going to go all soppy on me are you? If you are, imagine how Mum will be?"
The light goes green and I cautiously check that any approaching traffic is stopping before I accelerate through the intersection. Not that there's much traffic on the road at this early-o'clock, un-Godly hour, but you never know. "Ya Mum'll be fine. Just go easy on her cos you're all she's got, unlike Kirsten and me who have a couple of spare kids lying about, just in case anything goes wrong with you."
"Ha, very funny, Dad." But she chuckles. "You'd miss me."
"Hmmm, maybe." I briefly take my eyes off the road and give her a little grin.
"You totally would," she says, poking her tongue out again and grinning. "After all, I'm your connection to Mum."
I snort, hardly believing she's said it, briefly taking my eyes off the road again and give her a dirty look. "Cheeky."
And she laughs her cheeky laugh. "It's funny cos it's true."
I can't help but laugh too, returning my attention back to the road. "Be that as it may, ya Mum'll worry about ya, even if she is the cool parent, but she'll be okay."
Kim snorts out another chuckle. "Um, yeah, sure, Mum's cool." She giggles again. "You know she'll call you. Kirsten won't like it either. Remember what Mum was like when I went off to Schoolies back in November. She near broke my heart, bursting into tears like she did!"
I nod at the memory. Schoolies week on the Gold Coast — the rite of passage for Aussie school leavers, where after thirteen years of school, kids go completely nuts for a week of dancing, drinking, taking drugs, and everything else that goes with late-teens letting loose.
Despite our reservations, Beatrix and me consented to Kim going to Schoolies Week with her friends, letting her know we trusted her decisions and letting her live a little too, giving her a taste of independence. She and her friends are a sensible bunch and we trust them, but we were anxious about our decision all the same.
I wanted to be the cool Dad and Beatrix wanted to be the cool Mum, and I'd seen Kim off with a smile and hopeful confidence she'd be safe, not wanting to cramp her style. But generally it wasn't Kim's decisions and behaviour I was worried about, but rather, it was other people around her.
It's hard to let your kid go, but I think I mostly manage to hold back my fears for Kim's wellbeing. I see it as my fatherly job to let her work things out, and I'll be around as a safety net if she needs me. Ah, but it seems like it were only yesterday she was my little baby, then toddler, then a school kid, growing up so fast, graduating and taking off with her friends to party hard for a week.
When she was little she'd follow me everywhere, begging me to play with her. Fortunately we have a great relationship, with only a few major hiccups along the way, mostly in early puberty. And looking back, the hiccups weren't that big a deal. Happily to this day she still asks me to play with her, sometimes jamming on the guitar together, where she's way better than me. And in the past year she's even got me playing Fortnite with her and her step-brother, Leo. I suck balls at Fortnite by the way, but Kim totally owns, often carrying our team.
Beatrix was way less enthused than I was about our daughter heading down the Gold Coast, among the crowds and peer pressure of Schoolies. Like me, she'd tried keeping a brave face, letting our little girl go and enjoy her first real taste of freedom, but she broke down in tears as Kimberly hugged her good bye.
Beatrix called me several times through the week Kimberly was at schoolies, and told me all about her anxiety over our daughter's safety. And her deep fear of Kimberly making decisions she'll regret. However Kimberly's a pretty switched on kid and I tried reassuring Beatrix. And to be honest, I was also reassuring myself. Kim's probably more switched on than I was at her age.
And now Kim was off to Europe for several weeks, before she starts her bioengineering degree at university. Have I mentioned she's a smart kid too? She's eighteen now; her birthday the day before Christmas. She has to live life on her own sometime, and there's no better time than the present. She'll be right, because she is without a doubt a good mix of her mother and me, so she's mostly sensible. Not always, but most of the time. Still, Kim's natural inclination to common sense won't ever stop me and her mother canlı kaçak iddaa from worrying about her. She'll always be our little girl.
We arrive at the airport, parking the car and making our way over to check-in and baggage-drop. Despite the early hour, the terminal is bustling. Beatrix has messaged Kim's phone, telling her she'll be here soon too. She's always running slightly late, as a rule. Kim and I wait in the domestic terminal for her flight across the country to Perth, from where she'll take the twenty-hour non-stop flight to London in the UK.
She sits beside me, earbuds in, humming another tune I can't quite work out, and her leg's bouncing uncontrollably as we watch the ground crew preparing her aircraft outside the huge windows; she's excited or nervous, or both. I could've simply dropped Kim off, but her mother and me insisted waiting at the airport with her to give her a proper farewell.
Speaking of her mother, Beatrix arrives, my heart quickening slightly, and Kim stands and they hug tightly; Kim taller than her mother but shorter than me, and a little more muscular and curvaceous in build and form than her slender mother too, where she takes after my side of the family. But they look like sisters, since Beatrix doesn't look like the thirty-seven year-old she is, but rather, she could easily pass for a woman in her mid-twenties. She definitely doesn't look like the mother of an eighteen year old.
There's tears in their eyes, and in mine too. Our little girl, not so little anymore, gown up and leaving our shores on her own. Becoming an adult. Becoming a woman.
~0~
"How's Kirsten and the boys?"
"They're good. How's Ben?"
"Ben's fine. He arrived back from playing the Falls Festival the other day and is leaving for the band's national tour the day after tomorrow, so he decided to give Kimmy's send-off a miss. I passed on his good-luck farewell message to her though."
"That's right. Sorry, I'd totally forgotten about his touring."
"I don't expect you to remember Ben's touring schedule," Beatrix says, then raises her eyebrows. "I thought Kirsten would be here for Kimmy's farewell."
Now I feel slightly irritated by her line of questioning. I mean, why is it alright her husband Ben has an excuse to miss Kim's farewell, but Kirsten is expected to be here? "We gave her a big send-off dinner last night, so they didn't need to come. Leo's playing cricket this morning so Kirsten's taking him." I wonder why I'm even explaining the domestic habits of my household.
"Ah, sports, of course."
I'm not quite sure if I've detected a cheeky gleam of amusement in her eye. Probably. I wondered for the umpteenth time why Beatrix even bothers with small talk like this, since it's totally not her. Well, at least not the Beatrix I've known for over twenty years. Small talk's never been her thing, yet our conversations often begin this way of late, where she often takes the long route round to getting to the point.
But she looks a little nervous too, constantly playing with her wedding ring, as per usual. If it wasn't something she often did when speaking with me I'd put it down to nerves, because Kimberly's now boarded her aircraft and will be taking off any moment. But Beatrix absentmindedly plays with her ring every time we chat, making me wonder more than a few times if it's a subconscious body language signal telling me she's still interested. But both of us know that ship sailed long ago, and like I've said, we're married to other people. Happily married too. Well, at least in my case.
"By the way, Kirsten says Hi and sends her Happy New Year's." I'm not sure why I lied, because Kirsten hadn't actually said to pass on a Hi or Happy New Year message, and she doesn't like it when I meet with Beatrix either. But she also understands. After all, Beatrix is Kimberly's mother, and Kirsten knows a few things about mothering, because she is mother to thirteen year old Leo from a previous relationship, and our six year old, Charlie. Not to mention step-mother to Kimberly, who Kirsten also adores.
But obviously Kirsten knows Beatrix's and my history, and though Beatrix and I haven't been a couple in over fifteen years, and the frequently awkward nature of our interactions, Kirsten sees a spark between the mother of my daughter and me; a spark neither Beatrix nor I have verbally or physically acknowledged in a long, long time. This is more than likely why many of our interactions are awkward.
But I've assured and reassured Kirsten there's nothing remotely possible between Beatrix and me, but she's adamant there's unfinished business there, always smouldering under the surface, like a slow burn fire that's never been extinguished properly, waiting for the right conditions to flare.
She's right too; I'd be a liar to say feelings weren't there. But I'd never, ever act upon those feelings and I don't think Beatrix would either. At least, she's canlı kaçak bahis never tried. We had our chances and let them go.
Kirsten and I rarely, if ever talk about it, but she's brought it up a few times in the past and so I know how she feels about Beatrix. It came to a head in the week Kim was at Schoolies last November, when Beatrix phoned me every other day. After every phone call Kirsten gave me a look of annoyance, and more than once observed how Beatrix has her husband Ben to use as a sounding-board and emotional support, and perhaps she shouldn't be calling me so often. I completely understand where my wife's coming from too, and didn't defend Beatrix. No point in telling Kirsten that Beatrix is having a tough time lately because Ben's rarely ever home.
"Happy New Year, Kirsten," Beatrix says to me with a shy grin, as if I were a direct and immediate conduit of communication to Kirsten herself. She picks up her airport cafe coffee with both hands wrapped around the disposable cup, sipping it and briefly screwing up her face at the taste, then puts it down on the table between us. She looks at me with her grey-blue eyes, her shy smile again forming on her lips. "You know I'm going to worry about Kimmy."
I chuckle. "Of course you will. You already are, and probably have been over the past few days, just like me." Part of me wants to take Beatrix's hands in mine for reassurance, but I dismiss the thought immediately, knowing it would be inappropriate to do so. You see, there's bigger reasons behind the awkward irritation between us. It comes from frustrated tension and perhaps long regrets. But I really do cherish my wife and family too much to do anything stupid. I keep my head and say, "I don't think we'll ever stop worrying about Kim. It's our job to worry about her. But remember, she survived Schoolies just fine the other month and I'm sure she'll be fine in Europe too."
"And you know how I felt about her going along to Schoolies."
"And you and I both agreed we've got to let her leave our nests sometime, and allow her become her own woman, discovering the world on her own. She has a sensible head on her shoulders, Trix, and you know it. After all, you're the one who's snuck her in to more gigs over the years than I reckon most people go to in a lifetime, despite my misgivings, telling me how sensible she is."
"Yeah, I did that. And I always had the element of control too. But now she'll be well beyond my reach, or yours." Beatrix looks down at her coffee and chuckles softly, before fixing me with her grey-blues again, giving me a little smile. Her next sentence drips with irony. "And you know she's the perfect combination of you and me, and so she's sensible, just like you and me were sensible at her age, right?"
The little smile remains on her lips and she raises her eyebrows at me, causing me to smile again, then chuckle in response, reminiscing a shared time in our lives almost exactly nineteen years previously. I know I could love Beatrix in an instant. Because once upon a time, I did. And to be completely honest, even though I'd never act upon it, and we know we're not right or available in that way for each other, I still do.
~~~~0000~~~~
January 2000
The Big Day Out on the Goldie — the Gold Coast that is, was fucken pumping! The band Grinspoon was up on stage, with lead-singer Phil out front, lookin' baked, wasted off-his-chops on something, singing surprisingly coherently into the microphone.
"Were you neurotic as a child…did they come around and watch your style…did you have plans to be a star…did you have plans to become more than you are…"
Bass guitar reverberating through the giant speaker stacks each side of the stage, drums thumping, cymbals crashing, guitar squealing and grinding, me buzzing, and thousands of kids around us in the mosh-pit cutting absolutely fucken sick, jumping about like mad, yelling the lyrics to More Than You Are.
"…more than you are, more than you are…more than you are now…more than you are, more than you are…more than you are now…"
Some crazy cunts nearby try to form a circle, rampaging around in ecstatic fury and slamming into one another, and several giant inflatable balls bounce above the jumping crowd, pushed and punched from here to there. Occasionally a plastic water bottle or aluminium can is tossed randomly towards another section of crowd, liquid streaming out across the masses. FARK! I needed to yell, letting my excitement escape, it was so fucking awesome!
I would've been fully moshing too, but Trixie was on my shoulders, goin' absolutely fucken nuts up there, her hair flying about, arms waving above her head in time with the music, so I jump about to the rhythm and beat, mostly rocking on the balls of my feet, sometimes jumping in the air a bit when it's really going off, holding her legs.
That fucken drum again sends airwaves vibrating, smashing into my chest! Oh. My. God! I felt so fucking good, the band sounding so fucken amazing! Guitars grinding and squealing! The fucking bass! I can't begin to describe the soundgasm my ears — NO, my whole body was having!
Ben Esra telefonda seni boşaltmamı ister misin?
Telefon Numaram: 00237 8000 92 32